Hello again Bloggers :D
Back for another update post! Wonder what I've been up to during the holidays? Just a bunch of lazy stuff :P Another thing I have been working on is my SMILE :D
I'm not a very good smiler :P My cheeks become stiff and I pull out a rigid and awkward smile whenever I'm in front of the camera. But very weirdly, I'm more comfortable when I'm taking pictures of myself in a quiet corner. It must be because I'm just simply shy in public, I'm a very very shy and reserved kid.
So I locked myself in the toilet and started smiling in front of the camera. Practice makes perfect :) Here are the shots!
P.S The quality of the pictures aren't very good because they were taken from my iTouch camera. My camera is spoilt T_T Took a lot of time editing it so this post was delayed! :P
Wasn't aware this was taken :P P.S If you're wondering what the Nail Polish I'm wearing is, it's Picture Polish's Berry Nice. I absolutely love the color!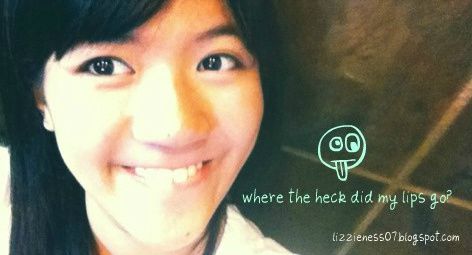 This was how I used to smile when I was little! So goofy :P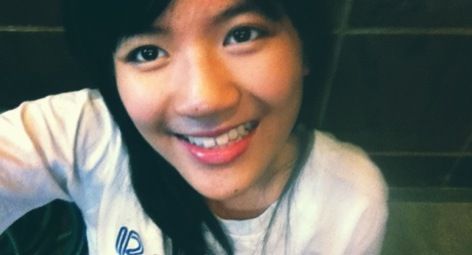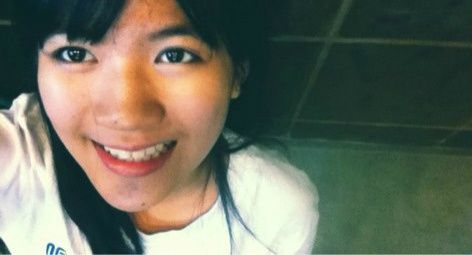 Quite happy with these 2 shots, I think it's more natural compared to my stiff awkward smile I always pull when in public.
Getting a little grumpy because I realized I take many good pictures with when I self-cam a.k.a camwhore. I wish I was more natural and comfortable in public!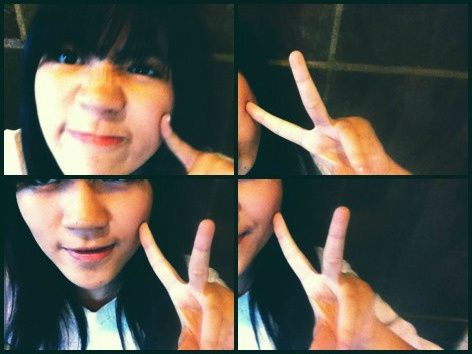 Peace be with you! :D My peace sign automatically shoots up whenever I take pictures of myself. I guess I always try to copy those Korean Idols with flawless and cute selcas.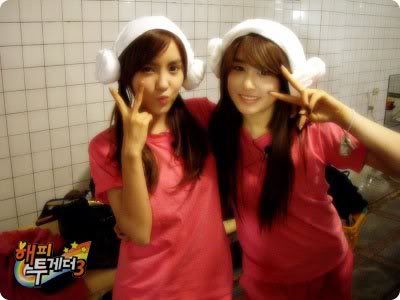 See? They V-sign too :DD
Practicing again. My mom (she's probably reading this) always tell me to flash my teeth whenever I smile. Because since young, I don't smile showing my teeth, my most natural pictures are when my Mother tickle me causing me to laugh, so the picture is captured with my mouth opened wide :DD If she didn't tickle me, my teeth smile would be like the second picture shown above :p Nowadays I try to naturally show my teeth while smiling. My mom has the
sweetest smile :)
2nd Day of SMILE Project! I brought Pooh along (to pose with me) :P It helps sometimes when I have something to pose with :P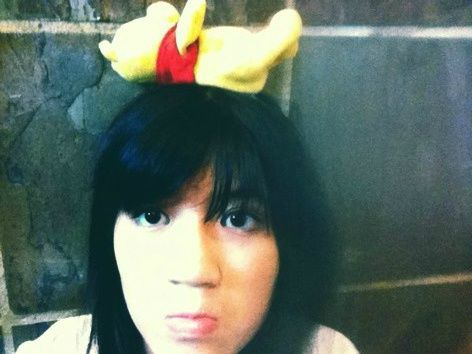 Whatcha doing, Pooh?
:O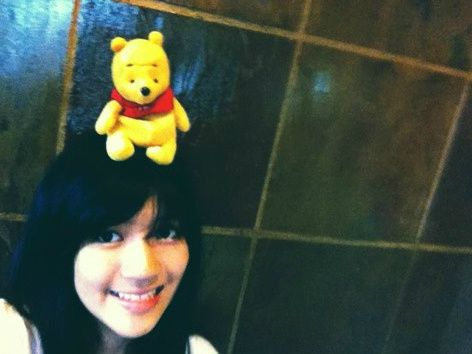 I like this picture a lot because I managed to keep Pooh balancing on my head :P And my fringe looks GOOOOD :p My smile ain't that bad, right? :)
NERDDDD!
Random pic :P
My photo session was quite good :) I think I managed to get some good pics. But the picture I love the most and I am most satisfied with is...
YEAP :) I LOVE this picture. I wasn't actually ready to take this picture but I clicked SNAP and ta-da! Came out really pretty to me. If you follow me on Twitter then you would recognize this picture :)
WELL, that's the end of my photo practicing. Do you have any tips for picture taking? What's your secret in making a good picture? :) SHARE! :)
Sorry this post took so long to write. I'm quite lazy :P
But I think I'll do a quick online shopping haul post next time. Here's a little sneak peek picture:
Oh yeahh! My Girls Generation The Boy's album has arrived! :)
Will talk about it...next time :)
HAVE A GREAT WEEK! :D
Love you lots!
Comment and follow :)
If you'd like me to check out your blog, leave a link :)
xoxo
Lizzy